Über mich
Marketing & Writing
"Writing is hard," they say. Or is it? I would argue, that good writing is hard. It takes passion, clear thoughts and motivation. I'm thankful nature gave me the first two. The latter derives from the things I write about.
As a passionate gamer, it was always a dream for me to write about games. I grew up with computer magazines like Power Play and Gamestar. In 2009, I found my writers corner at XboxDynasty and have written more that 430 game reviews ever since.
My personal highlights include the yearly gamescom events in Cologne, my trip to E3 2012 in Los Angeles and all those great dev talks I've had over the years.
However, a man has to eat! And so I'm currently combining my passion for writing with my marketing skills to form a kick-ass Tag Team for our Podcast Hosting Service LetsCast.fm. Drop by and say hi! 👋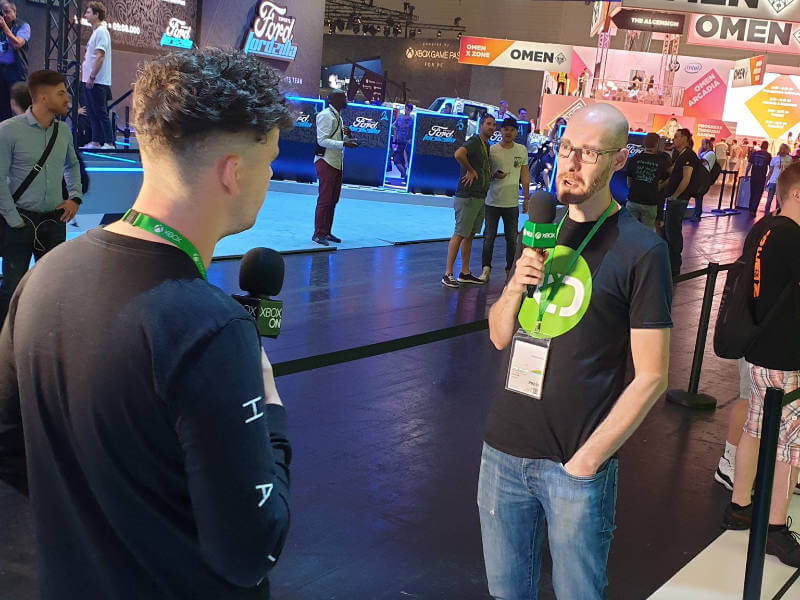 Web Development
Want to know how old I am? I've coded my first website in Notepad and viewed it in Netscape Navigator. It had a table layout, a fancy counter and box shadows drawn with Paint, because CSS wasn't even invented back then.
Over the years, HTML and CSS remained my thing. I thought "real" coding was something for superhuman geniuses. Then came Ruby On Rails and oh boy, was I wrong! Rails is my go to framework and despite dipping my toes into JavaScript with Vue.js, React or Node.js, I'm always coming back to Ruby.
Yeah, even this website runs on Ruby, thanks to the awesome Bridgetown Jamstack static site generator. Check it out, it's relatively new, but fueled with passion and a love for Ruby. And so here I am. A self-taught Web Developer working on lots of awesome projects.
Podcasting
My history with audio content goes way back. When I was 6 years old, I created my own "radio shows" by overriding my father's music tapes. With the rise of the internet, I moved to web radio, hosting my own "show" on the German Indie Film Radio. Then came podcasting – and I fell in love with audio once again.
After being an active podcast listener since 2009, I decided to tip my toes into the medium as well. First as a guest (on the awesome German Gaming Podcast Insert Moin for example), then as a team member at Headlock - The Pro Wrestling Podcast.
Since 2017, I'm creating & hosting my own shows, like the Daddy Podcast Freaking Dad or the Let's Cast Podcast. And as you already know, I'm currently working in the podcast business as well.